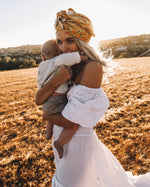 INTERVIEW // Nicola Cross - @dicolaaa
My first encounters with Nicola were not your average instagram inbox conversations (keep in mind, we didn't know each other all that well, we followed each other of course, however, we hadn't really chatted that much).
Back in the day, I'd open an inbox message from Nicola, that would be along the lines of: I WANT TO MOVE IN TO YOUR HOUSE, AND WE'LL LIVE TOGETHER WITH OUR DOGS. THE END.
Something along those lines. Or a brief and abrupt message about not being invited to dinner, after seeing me cooking something on my instagram stories (keep in mind, I live over 2000km away from Nicola).
So naturally, I loved her already. I like not having to be polite. I like it when people get straight to the point. Similar to my conversations with @jessiikawilson, who I also chat with a fair bit behind the scenes! (I plan on interviewing J next... She loves it when I call her J).
Anyway, back to Nicola. I thought it was fitting that Nicola be our first interview on the blog, as she was such a driving force behind Coven back in the early days, 1 year and 10 months ago! So many lovely ladies have found us after seeing Nicola in one of our pieces. I'll have to double check this, but I think she actually has EVERY. SINGLE. COVEN. PIECE. EVER. MADE! 
She's got a big heart, the best sense of humour (even my Mum follows her for lols) she's easy on the eyes, a beautiful mama to baby bear, Rosie, she's an amazing supporter of Coven, and I thank my lucky stars she slid into my DM's all those years ago. So without further ado, here's Nicola Cross: 
A bit about yourself? Age/Town you live in/family etc: HELLO. My name is Nicola I am 29 and I live in a house in Adelaide with my dog Atticus, my baby Rosie and my boyfriend Patrick. (that was not in any order of preference I swear haha)
What does your average day look like?
I usually wake to Rosie pulling my hair or picking my nose at around 6:30 and the first thing I do is give her a big smooch, have a big stretch and pop on my morning playlist. I like to start our morning with a boogie before breakfast which is often muesli for me, milk and fruit for Rosie and toast for Atticus- yes I make my dog toast. Most days we have an outing planned for the morning as a lot of my friends also have children where we gossip, eat, play and enjoy being outside. I am an early riser and wake up pretty chirpy but I prefer to spend my afternoons (from 4pm) at home. We wind down, prepare dinner, write back to emails and end the day slowly watching the sunset.

Do you like to exercise? If so, what's your go-to?
I try to work out 3 times a week with my sister but it's generally a half assed effort where we use Rosie as weight and see who can make her laugh the most. I am starting KX Pilates soon and can't wait!
Tell us a bit about yourself and where you grew up?
I grew up in a little house with red bricks and a green roof. Inside the little house was my mumma, my sister and me, with my grandparents only a street away. I had dreams of becoming a successful Lotto drawer and would practice saying 'the supplementary numbers are…..' My school reports often made mention of me being a bit of a social butterfly and I was voted 'happiest person' in year 12. I have always loved to write and to take photos. Fast forward 20 years and I live in a house with my family, my sister is just a street away, my mum is 2 streets behind and my grandparents are in the retirement village at the end of my street and I make an income from writing and taking photos.

How do you start your day?
Dancing while the kettle boils. A mocha and I always wash my face thoroughly after my shower.
Favourite movie?
HOME ALONE.

Favourite song?
Lame but at the moment I am thrashing, Thank you, next. haha

Favourite food?
PIZZA!!

Favourite vacay destination?
I think either Swizterland or Italy. I found them both pretty special.

Dream vacay destination?
A bit cliché here, but Bora Bora would go alright right about now.

What food/dish do you cook best?
My specialty is definitely UberEats. (not sponsored – no one needs to see me cutting onions)
Items always in your handbag?
Well since having Rosie these have definitely changed. It's pretty much nappies, Sophie the giraffe and my phone
Describe motherhood in 3 adjectives:
Fulfilling, Motivating, Soulful.
Like a good soup.

What are the best things your Mother instilled in you, in regards to mothering?
 No soft drink EVER
 Sea water/ fresh air will always do wonders.
 Feed a cold starve a fever

How has your partner adapted to being a Father?
Picture this, it's 3am, I am feeding and he is snoring I kick him in the leg (cutely) to stop the earthquaking sound coming from his nose and tell him if he doesn't shut up I will be forced cut a hole into the big toe of every sock he owns. And he sleepily replies 'ok honey.' And my nostrils begin to vigorously flare.
Lol no he's great, he is lovely and I couldn't wish for anyone else to be on this journey with me. Plus, if Rosie's hearty arm flapping the moment she sees him is any indication I'd say he's doing alright by her too.

How did you meet your partner?
He served me at Coles and then added me on MSN. He asked my A/S/L and I replied something extremely witty and that was that.

Describe your idea of a perfect date:
That's a tough one. I'd have to say April 25, because it's not too hot, not too cold.
Favourite thing about being a mother?
That I can say 'oh we have to go, she's tired' and ghost like nobody's business.
And I just love her company, I feel like I am never alone. She has an indescribable energy about her and it's just so contagious. She has changed my outlook on so many things and has taught me to slowwww down.
How many children would you like to have?
Ideally 4.
What inspires you?
My baby bear, I just want to give her a home that is full of warmth, joy and adventure.
Your favourite way to relax?
I love eating chocolate in bed laughing at Friends reruns. lol

What tv show are you watching right now?
At the moment I am using Koby's (@koleha) husband's Stan account to watch Seinfeld.
Favourite book?
I always find myself reverting back to The Secret. A big believer in the law of attraction. Your vibe attracts your tribe.

Dream job?
Lotto drawer. haha

Favourite accounts to follow on insta?
OK. I love
 Emelinaah – for photography and her wit
 Historic – just a good account
 The simple folk – love that little fam.

Andddd Favourite Coven piece?
RAVEN. I thrashed it when preggo.
~THE END~
Thanks for the lol's Dicola! You can find Nicola's instagram by clicking here - she's almost at 100k followers, so be sure to go and give her a follow if you haven't already, you won't regret it.
Sian x
PS - to thank you for reading our first ever blog post, we've set up a code for you all! Valid until midnight (AEST) Monday 22nd April, 2019.
10% off code: NICOLA10